Management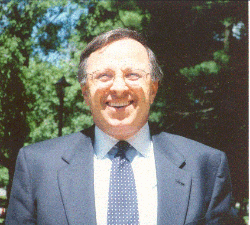 Dr. Richard J. Scaldini is the founder and Principal of Scaldini Consulting, LLC founded in 1994. He is the principal representative of the firm and calls upon, as required, a team of highly experienced professionals to join with him on large and complex projects.

Dr. Scaldini's professional life reflects the blending of successful careers as a college president, investment banker, management consultant, and teacher-scholar. These diverse experiences have enabled him to deal effectively with the complex of strategic, operational, and policy issues that today confront many nonprofit, higher education and business organizations.
Since 2008, through Scaldini Consulting, Dr. Scaldini has focused his energies on assisting businesses and nonprofit organizations in developing effective, data-driven strategic plans characterized by rigorous implementation schedules and metrics. He draws on
this diverse institutional and functional experience to
assist clients in problem-solving and the development of sound strategic plans.
In the 1980's, Dr. Scaldini served as a senior investment banker with two major financial institutions: Chemical Bank (now J.P. Morgan & Company) and the Union Bank of Switzerland in New York. As a managing director
at UBS, he helped to bring the bank to a historic position in global corporate financing, including a leading role
in the underwriting and derivatives markets. Working with companies such as ExxonMobil, Anheuser-Busch, United Technologies, Xerox, Union Pacific, and AT&T, Dr. Scaldini led the design and execution of major financings around the world. In 1987, Dr. Scaldini led a UBS team in the design and execution for Eastman Kodak of an innovative transaction, combining international debt financing and derivatives, which was named one of the Investment Dealers Digest "Deals of the Year."


Dr. Scaldini's higher education career includes two college presidencies: Hiram College and Myers University.
He has also led two not-for-profit organizations: The Washington Campus and the Center for Leadership in Education. Each organization faced major financial and strategic challenges. He brought to bear his planning, financial, academic and organizational skills to chart new directions and restructure dysfunctional operations. Dr. Scaldini's academic field experience encompasses management education and the liberal arts, including programs for adults and traditional students at the undergraduate and graduate levels. A native English
speaker, he also speaks fluent French as well as basic Italian and German.
Dr. Scaldini has earned degrees and certificates from Tufts, Yale, Columbia, the Sorbonne, and the Ecole Normale Supérieure de Paris as well as the Harvard Graduate School of Education. He has taught as a full-time and adjunct professor at Dartmouth College, Washington University in St. Louis, The George Washington University, Georgetown University and Case Western Reserve University. His scholarly publications include works
on globalization's impact on leadership development and contemporary postsecondary education
as well as the theory of modernism.
Dr. Scaldini has served as a trustee of Wilberforce University, Ohio, the oldest independent historically black university in the United States. He has also served as a director of the Connecticut Arts Alliance, an advocacy group for the arts in Connecticut and as a Peer Advisor for the CT Office of the Arts. Dr. Scaldini is currently president of the board of directors of the National Teachers College in Cleveland, OH.
In addition to leading Scaldini Consulting, Dr. Scaldini is a member of The Registry of College and University Presidents, an affiliate of Collegiate Enterprise Solutions based in Peabody, MA. He is active in community and professional organizations. Dr. Scaldini resides in Warren, Connecticut with his wife, Arlene Bergenthal, and their inimitable dog, Rosie.
Copyright Scaldini Consulting, LLC.
Created By Website Builder